We're the business for you.
Community Recycling Plano is one of the most reliable businesses in the industry. If you're searching for where to "recycle scrap metal near me," look no further. We've been in the heart of Plano for the last two decades and have serviced hundreds of customers over the years. Our family-owned and operated business cares about each piece of recycled consumer goods that come through our doors. We believe that every piece counts toward a more sustainable future.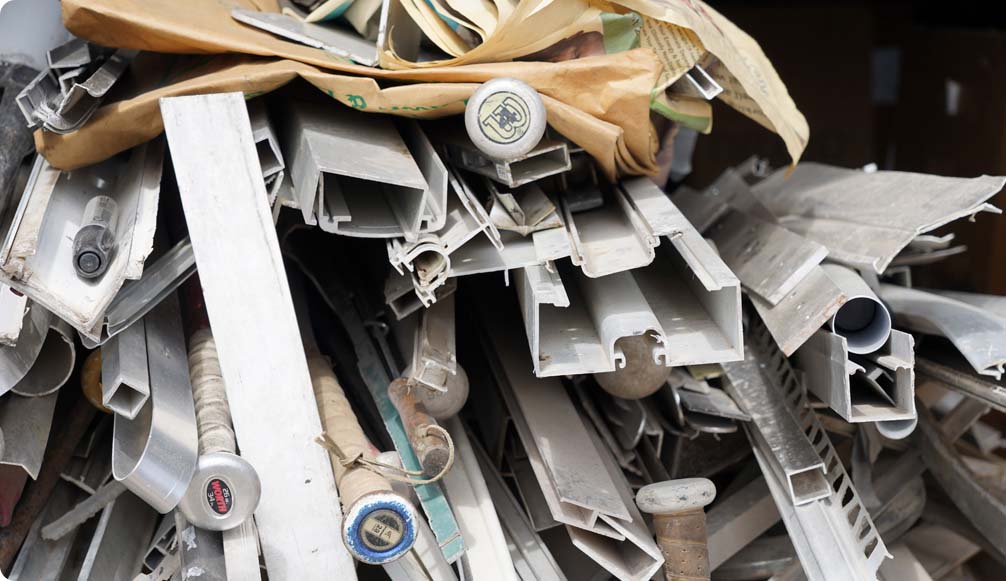 Everyday household items and junk can become cash in your pocket instantly. Bring your old and unwanted goods to us for a sustainable solution that you can feel good about. Trashing these items will just let more accumulate in landfills, and won't break down for decades or even centuries to come. Households aren't even aware of the many items they can bring until they search where to "recycle scrap metal near me."
For outdoor items, aluminum gutters are frequently brought in after they are replaced, or after a storm hits. If you have any outdoor decorative items such as statues or wind spinners made of metal, these could be recycled. We can help you determine the type of metal your items are made of and whether or not they fit our list of items we accept.
Indoor items typically consist of aluminum cans and other aluminum items like disposable containers. Kitchenware is also fairly popular, with pots, pans, utensils, and much more made with stainless steel and copper brought in. Decorative items like lamp bases can also be recycled! We also will take electronic components like hard drives, but have a limited selection of what we can take. Contact us with any questions on your items, we are happy to speak with you.
Come to us to recycle scrap metal in Plano, we offer the best prices around town!
YOUR PLANO WHOLESALE SCRAP METAL COMPANY