money for scrap metal near me
If you're looking to get "money for scrap metal near me," you'll want to come to Community Recycling. We offer the best prices in the area, so you'll get the most bang for your buck on every item you bring in. For the last two decades, we've been servicing the Plano area and can help you get the most cash for your scrap. As the scrap metal recycling experts, we are more than happy to help consumers and businesses alike.
Our facility recycles non-ferrous metals, meaning all alloys other than iron or steel. Prices for each item varies daily depending on market changes. We base our prices off of national averages as they go up and down each day. By keeping a close eye on the market, this is how we ensure we are providing you with the best prices and services. Since quotes change daily, please give us a call for an up-to-date estimate. We like to give our customers as much accuracy as we can in our prices when they search for "money for scrap metal near me," no matter how large or small a load is.
#1 Copper
#2 Copper
Aluminum Alloys
Aluminum Extrusions
Aluminum Cans
Aluminum Radiators
Aluminum Shavings
Aluminum Sheet
Aluminum Siding
Bare Bright Copper
Brass
Brass Radiators
Car Batteries
Cast Aluminum
Christmas Lights
Computer Components
Computer Towers
Copper/Aluminum Radiators
Copper/Brass Mixed
Copper Flashing
Electric Motors
Insulated Copper Wire
Lead
Nickel
PC Boards
Solder
Stainless Steel
Transformers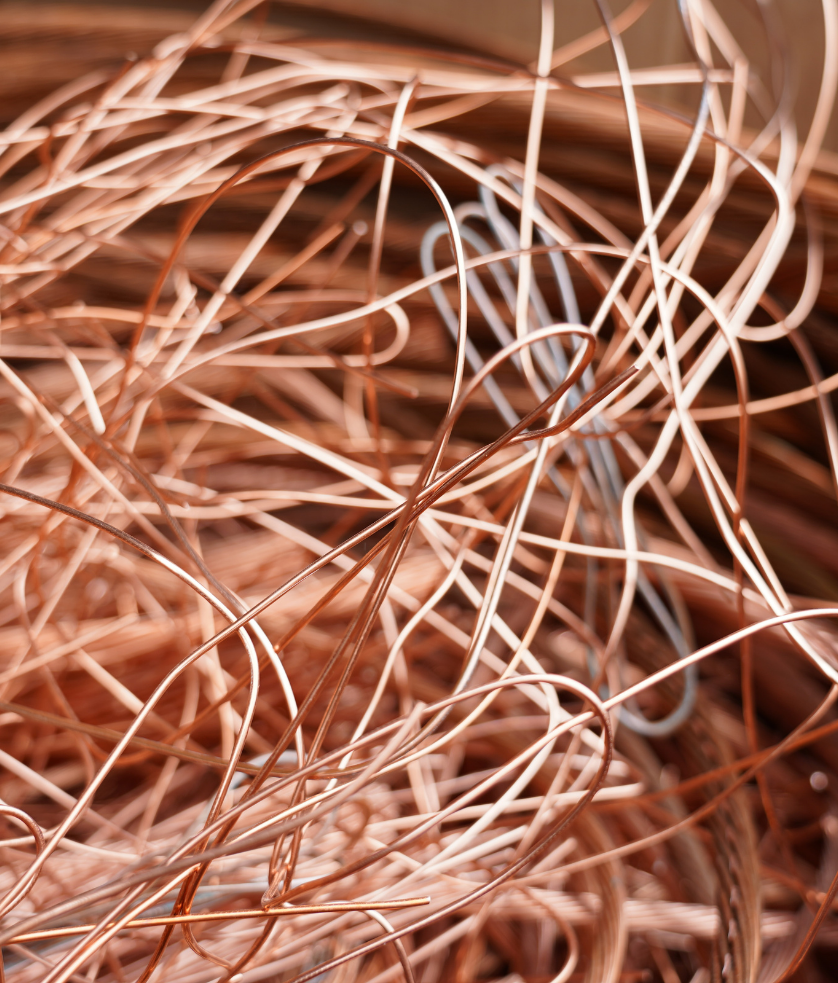 Reach Out To US
If you're not sure what type of material your items are made of, reach out to us. We've been in the business for three generations, and can surely identify the properties of each item. You can either give us a call at (972) 423-3824 or fill out our contact form below.
YOUR PLANO WHOLESALE SCRAP METAL COMPANY